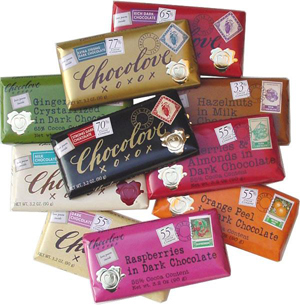 Chocolate is a well loved treat and thus,there are many beliefs attached to it.
Chocolate is good for your heart. Chocolates high in antioxidants. Chocolate makes you break out. Chocolate will make you gain weight. Chocolate is aphrodisiac.
Some of these are well founded and some are not.
However, research has indicated that chocolate may actually help with pain!
This article
discusses findings that cocoa may be beneficial to those suffering from chronic fatigue syndrome.
"Certain foods, such as chocolate or chili peppers, can also lead to enhanced secretion of endorphins."
This article
discusses the correlation between endorphins (like those released while eating chocolate) and a decrease in pain.
Learn about many of the uses of chocolate and cocoa beans over time, including to relieve pain
here.
So pour a cup of tea, slather some Sore No More on the spots that bug you and indulge in some quality chocolate (don't forget, dark chocolate is rich in antioxidants and is better for you than its milk counterpart). After all, it can't hurt!
*Sore No More! is not a licensed physician. All information on this blog is researched by our staff and is subject to inaccuracies. No information found here should be used in the place of advice from your doctor. *
Sore No More
150 East Center Street Moab, Utah 84532 Tel: (435) 259-5931 Toll Free: (800) 842-6622 www.sorenomore.com